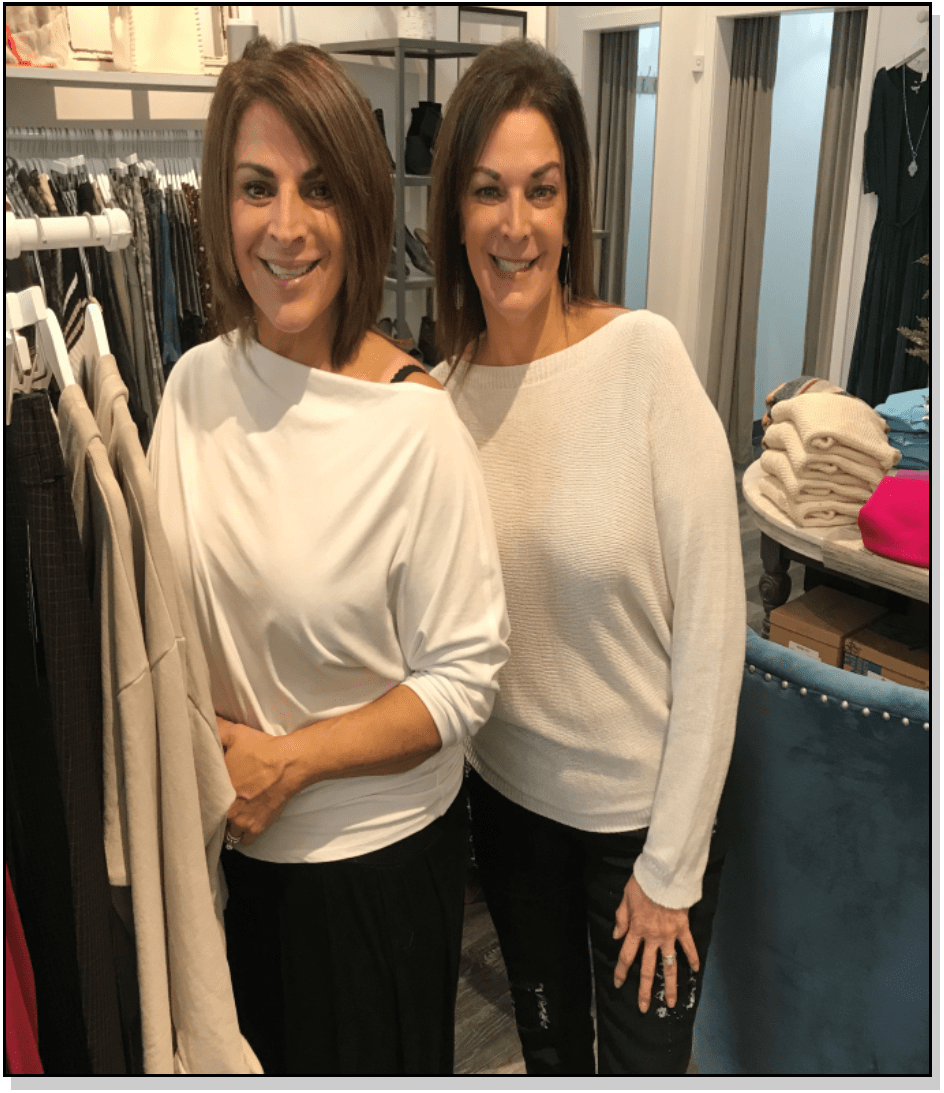 Sisters Diane Ward and Nancy Jagela saw an opportunity for a clothing and home décor boutique in Beaver.
Diane and Nancy were referred to Duquesne's Small Business Development Center by the Beaver County Chamber of Commerce. They attended a First Step Workshop and decided to request consulting help. With a business plan already in the works, a senior consultant sat down with them at a local restaurant to discuss their vision.
One topic was how to define their target market. The sisters wanted to reach 35-70 year old women who lived within a 45-minute drive of the store. This radius would include Sewickley, Cranberry, and Robinson — all residential communities where women's boutique shoppers reside. They knew the local surrounding area did not have a shop like theirs. And they were confident that their boutique would find a market.
After deciding on a target market and a location for their store in Beaver's shopping district, the sisters needed to pick a name for the store. They played around with a few ideas, but ultimately settled on Boutique No. 443. "Boutique" carried the message that this is a business aimed at women, and "No. 443" is the store's street address. The name communicates the merchandise and the location perfectly.
Boutique No. 443 held their grand opening on Friday, November 15th—a mere eight months after committing to start the boutique. On November 29, SBA Pittsburgh's District Director Dr. Kelly Hunt, Deputy District Director Regina Puzausky, and the SBDC consultant visited to congratulate Diane and Nancy on their business opening and tour the store. Beaver's annual Light-up Night followed that evening, and Boutique No. 443 was open for a busy and successful Black Friday.
These sisters truly knew what they wanted their boutique to be. "We are shoppers and are disappointed with what on-line shopping did to the market. We want 'brick and mortar choices.'" They were looking for a next chapter in their lives and the boutique is it.
The SBDC consultant said, "They were dedicated to the new business and worked around the clock to bring it to life. The SBDC helped them focus on a market, put financial projections together, and cheer them on."