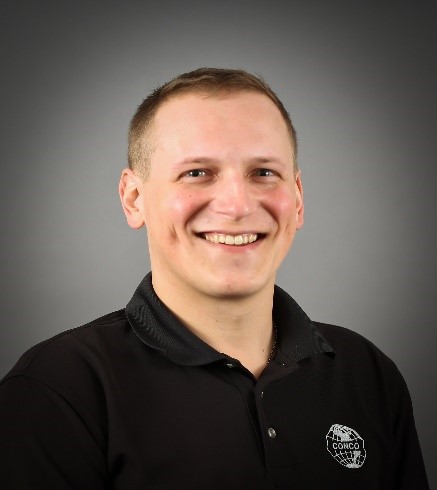 Since 1923, Conco Services has been the leader in delivering technology-based cleaning and testing services for condensers, heat exchangers, air heaters and many components found in power plants, refineries and industrial production facilities worldwide. These services include patented tube cleaning, nondestructive testing and leak detection services. Conco has cleaned and tested over 100 million heat exchanger tubes worldwide and over 5 million tubes last year alone.

When two engineers from Westinghouse created the company, they created the best method to clean heat exchangers. George Saxon Sr. acquired the company in the 1970s and developed the company globally. With subsidiaries in Australia, Belgium and Germany, the company offers mechanical cleaning that is fast, environmentally friendly and very effective, thus reducing the shut down time of a company. Edward Saxon Jr. is the grandson of George Saxon Sr., who is now consolidating the company's blueprint around the world.

EJ and his team approached the Duquesne University SBDC, Global Business Program with a desire to explore Latin American markets and focus on Chile and Peru. The assistance provided was market analysis, training and an invitation to attend and exhibit the Perumin Mining Show in Peru. The company and his representative in Colombia decided to exhibit and Duquesne SBDC translated information to Spanish, and made a booth for the company. Duquesne SBDC also provided free Spanish interpretation at the Peru show.

Due to exhibiting with the Duquesne SBDC program that the show, the client strengthened its relationship with his representative in Colombia who decided to open an office in Peru. As a result, Conco met a local refinery and a project worth $10 million USD was awarded. The company hired a person who speaks Spanish, so language will not be an issue to communicate with their new market potential. The client has been growing exports by 3% every year and increasing employment as well. The U.S. Small Business Adminsitration awarded Conco the 2019 Exporter of the Year award.