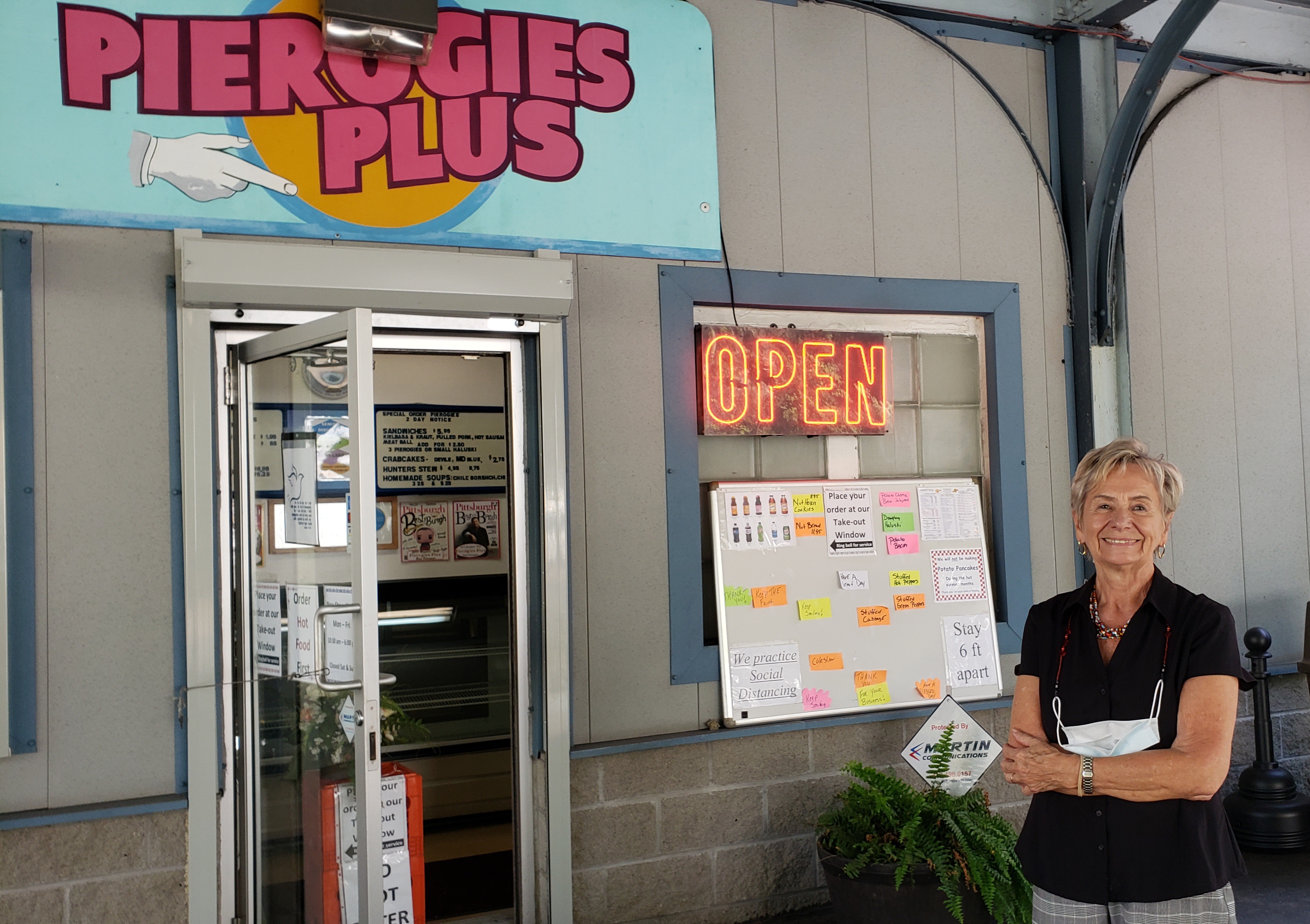 Polish-born Julia Papinczak Balik had ties to the Pittsburgh community as her father worked tirelessly at Pressed Steel Car Co. from 1910 to 1922. Shortly after her parents' return home to Poland, she was born. Through trials and tribulations, such as working as a labor slave during WWII, her husband's passing, and raising 5 children on her own, Julia found comfort in joining her oldest daughter, Helen, in the United States. Helen emigrated from Poland in 1974. The mother and daughter team committed to building a pierogi business from the ground up. Over the years, other women in their family joined.
Helen originally came to the Duquesne SBDC years ago when the start-up was in the works back in 1994. Similar to today's process, she met with a consultant to develop a business plan and discuss financials. While this strategy worked for 26 years, nothing quite prepares a small business for a pandemic. Due to COVID-19, Helen needed to seek out a loan to continue her on-going success in the Pittsburgh area, and she knew just the place to go!
Helen reconnected with the SBDC after many years. With the help of a current business consultant, she learned about the benefits of the Paycheck Protection Program (PPP) loan and immediately applied. She received $121,633.00. The two built a relationship and began to discuss the requirements for the application, and later the requirements for PPP forgiveness. Their commitment to one another and constant communication aided Helen in staying afloat during the economic shutdown.
The relationship that Helen built with the SBDC in 1994 remained strong over the years. Reuniting with one another during a time of crisis solidified confidence between clients and consultants and sets an example of the importance of our work in the Greater Pittsburgh Area.