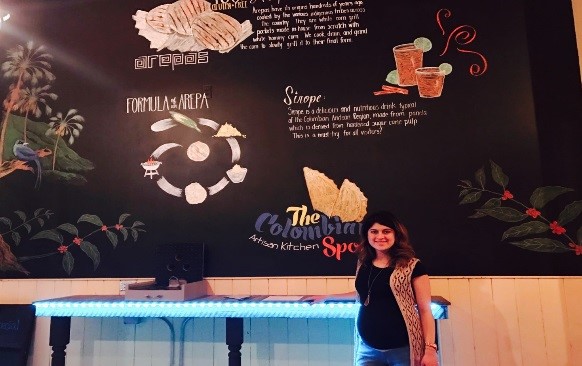 Karen Perdomo, originally from Colombia, came to Pittsburgh in 2014 with her husband John Ortiz. After working for a local school district, she started to read about and see how other people started business in Pittsburgh. The question came as "Why Not Me?" Soon they embarked to test the market with food from their country. They opened a stand at the Pittsburgh Public Market in the Strip District. It was a success. Due to the closing of that market, then she found a place in the South Side. It took some months to fix the place and today they are in business and happy to share their Colombian food with the Pittsburgh region.
Karen attended the SBDC business seminar in Spanish, "Abre Tu Negocio en Pittsburgh", that covers all the steps to open a business. After that, she consulted with the SBDC consultant to go over a business plan and dealing with suppliers, landlords and contractors. The SBDC provided her with the startup assistance, step by step process of how to navigate the different government agencies, support, consulting and market research
As a result of Karen's financial commitment with over $80,000 into her business, she has been able to realize her dream to open an ethnic restaurant in Pittsburgh portraying food from Colombia, her hometown, making Pittsburgh a more global city, offering specialty treats and appreciating her new home in the City of Pittsburgh.
Click Here to check out The Columbian Spot