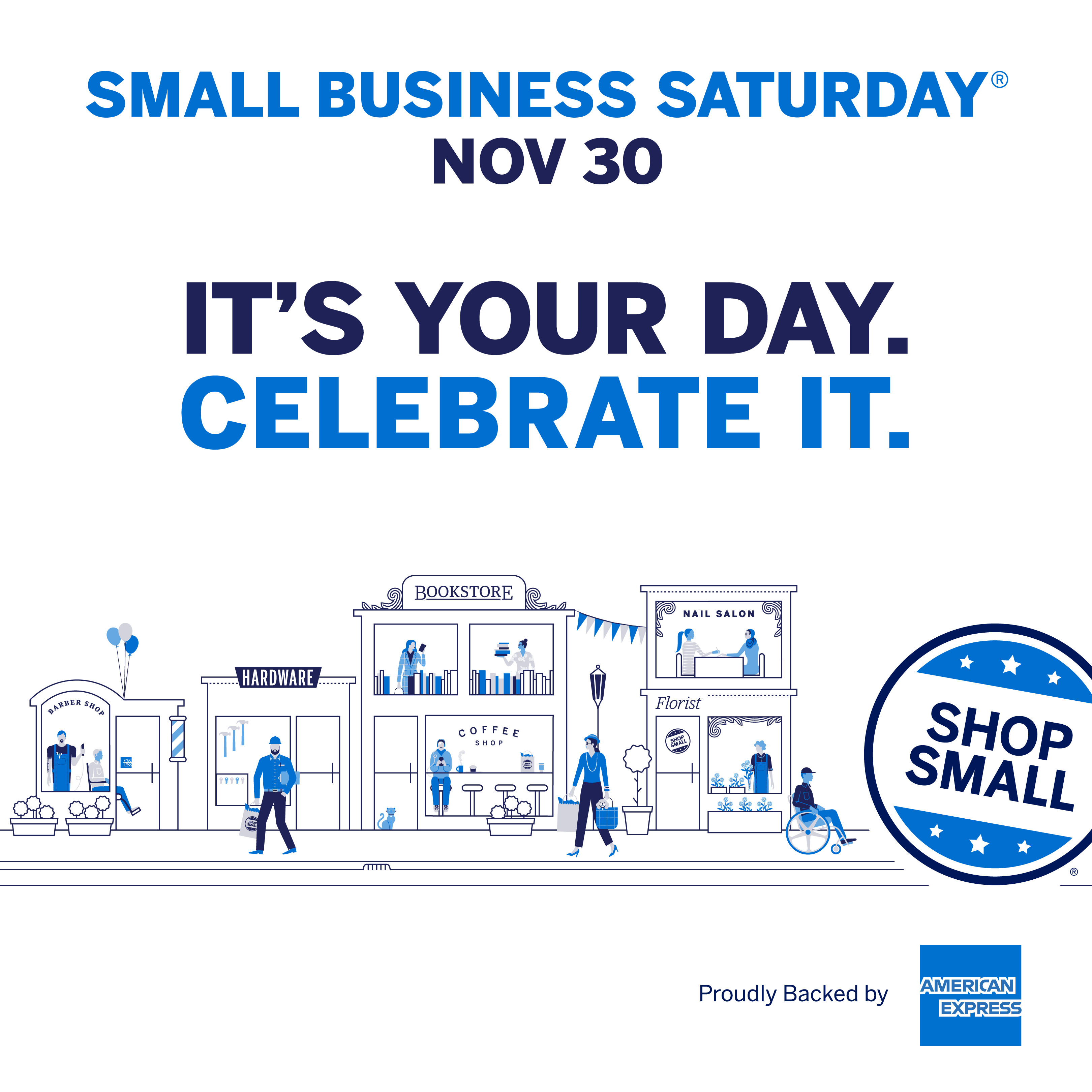 As an organization that serves local business owners and customers, Duquesne University Small Business Development Center is proud to join with American Express to support the 10th annual Small Business Saturday® this November 30th.
Small Business Saturday was founded by American Express in 2010 to help strengthen local economies. Today, it's a holiday shopping tradition and part of a nationwide Shop Small® Movement dedicated to supporting all kinds of small businesses. From the corner store to your favorite diner to a trendy online boutique, it's unique small businesses like yours that help local communities stay vibrant.
Participating in Small Business Saturday is a great way to reach new customers and promote your business. Here are some tips for getting involved on Nov 30:
1. Let your customers know that you plan to particapte in Small Business Saturday. Visit AmericanExpress.com/MarketingSupport for free promotional assets, such as ready-made social posts, to show your support.
2. Connect with your community. Contact us at Duquesne SBDC or other local organizations to see how your business can particapte in Small Business Saturday events and promotions.
3. If you're a qualified American Express Card-accepting merchant, you can get recommended to potential customers simply because you welcome the Card. Learn more at AmericanExpress.com/PromoteYourBusiness
Join us and American Express this Nov 30 to celebrate the 10th Small Business Saturday.