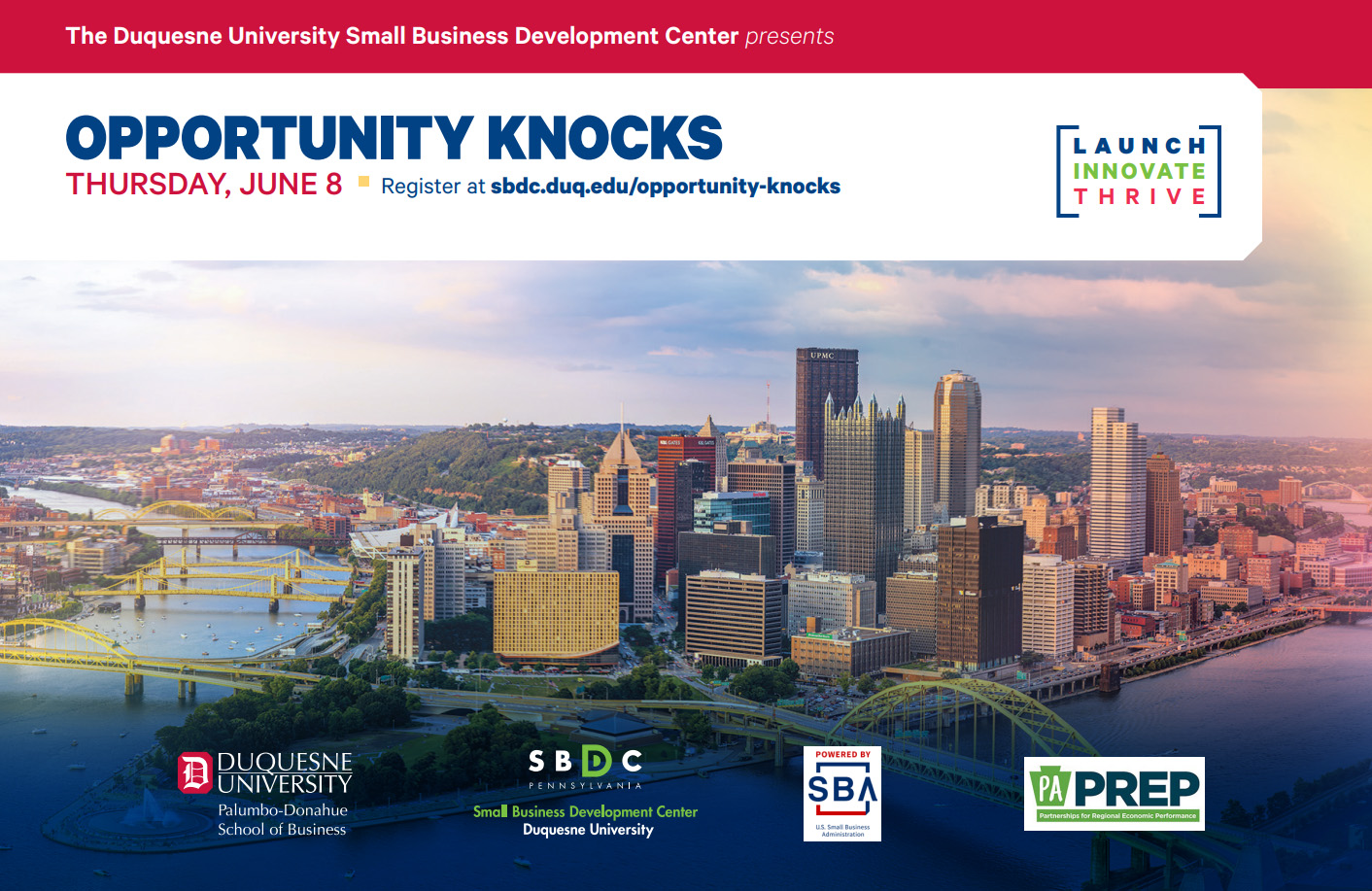 Opportunity Knocks is just that, an opportunity to bring an idea, a widget, a passion, a device or a dream that has been tucked away in that budding entrepreneur's attic, garage, workshop or mind, to professionals that work every day to make those ingredients come together and then come to life.
On June 8
th
, 2023 that budding entrepreneur will have the opportunity of a lifetime. He or she will have, at their command, business development professionals from Pittsburgh and the surrounding region. The professionals will give that hopeful entrepreneur their undivided attention for a fast and furious 20 minutes. During the first 15 minutes the entrepreneur will "sell, pitch or simply investigate" their business idea and during the next 5 minutes they will receive direction as to those proverbial "next steps". Those next steps will inevitably involve a great deal of work, time and dedication. Yet, if the entrepreneur conveys his or her idea successfully they will be guided to the economic development partners that can guide them forward.
Opportunity Knocks does not guarantee or promise anything. There will be no grants, no big companies waiting in the other room to jump in and buy their products, no promise of becoming the next millionaire. It simply will give that individual the chance they have been dreaming of and never knew how to obtain. The chance to open the door of Opportunity when it Knocked.